Who am I?

I am Christoffer Carstanjen (car-ston-yen), OIT liaison to CHFA.
I am new to Office of Information Technologies from Northfield Mount Hermon School. I work for OIT in Special Projects which investigates and coordinates roll-out of new technologies - to find out here about special projects - click here
I am going to try to keep this up to date every semester or so. Back issues will be kept online.
---

Questions?

I'm here to help.....

In a jam and don't know who to talk to at OIT for help? Need advice on buying computer equipment? Can your technology do all that it can do? Want to plan a lab but don't know where to start?

Multimedia - what is it - can it help you?

And more…

Find out - by contacting me

christoffer@oit.umass.edu
---
TIP- Webpages

We at UMass have so many webpages to look at I could spend all day and still not get through them all. But that's okay! It's a cornucopia of information at your fingertips. I'd recommend using to the add favorites/bookmarking a web page for easy access in the future.

---

From our publication @OIT


Ten Frequently Asked Questions
from the Help Desk
By Lisa Weagle
Help Desk Services

http://www.oit.umass.edu/publications
/at_oit/fall00/weagle-ten.html


What Does 56K Really Mean?
By Elisa Campbell
Help Desk Services

http://www.oit.umass.edu/publications
/at_oit/Archive/spring99/
campbell_56k.html

Check out all the @OIT back issues online by clicking here..
---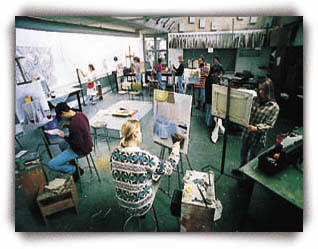 TIP:
CREATING A PRINTER SHORTCUT (Windows)

If you frequently print documents from your desktop, the easiest way to expedite the process is to create a desktop shortcut to your printer. This way, whenever you want to print something, you can just drag and drop the document to the printer icon, without having to open it. To create a desktop shortcut for your printer, go to Start, Settings, Printers. Right-click the icon of your default printer and choose Create Shortcut. Windows will tell you that the shortcut has to go on the desktop (which is where you want it anyway), so click OK. The next time you have something that you need to print, just drag it and drop it on your new icon.

HELP!
Help desk closed?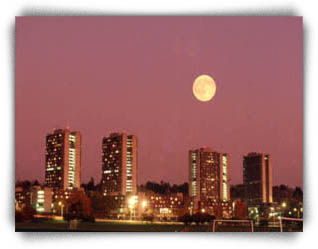 Can you hop on another computer?
Do you know we have webpages to assist you in solving your technological issue?
Surf over to http://www.oit.umass.edu/hds/docs/
ADVICE We got it here too….
http://www.oit.umass.edu/hds/help.html
Some of the pages are QuickGuides - things you can use when you're not in trouble…

After all… knowledge IS power
---
Expand your mind!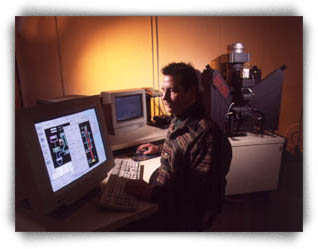 Bring your level of technological sophistication up!
Become less frustrated at that pile of plastic and metal!
Take our OIT workshops!
OIT is here for you!
Classes such as:
Introduction to Windows 98
PhotoShop (three levels)
Word 2000
Webpage creation
SAS I
Benefits:
We are right here in your own backyard.
You can ask questions to our cool staff relevant to UMass.
Our fees are cheap! - Usually $10 to $35
Want to know more about classes?
---
Interestested in learning
more technology?
I am thinking about starting a Brown Bag lunch once a month from 12 to 1 pm.
Brown Bag sessions are intended to provide a quick, guided look at a particular computing topic. No registration is required -- drop in and learn something new.
Topics will include:
Indecipherable acronyms of documents
Computer Security
WebCT
If you are interested, email me!
christoffer@oit.umass.edu