**2001 details click here**
The Great New England Fall Color Ride 2000
Expanded for more detail than you ever want to know..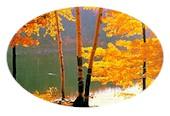 Welcome to the new e x p a n d e d toursite with cool pics added from Tim D.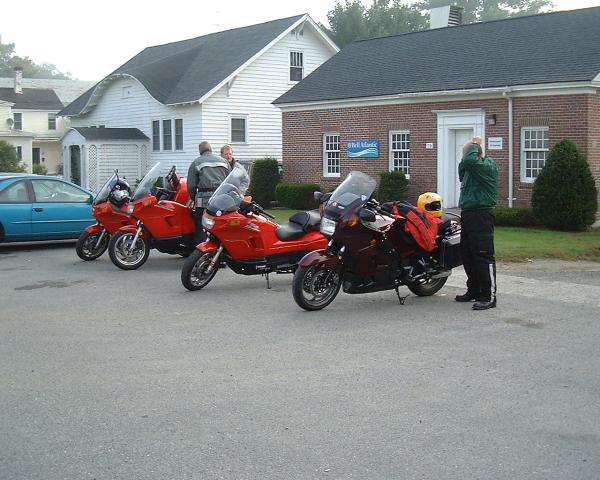 It's Saturday, the last weekend in September and a small band of us started at the Main Street Cafe in Northfield, MA. with breakfast at the diner in town. The bikes from left to right - Mine, Christopher's, Tim's and Mike's Connie (Hey, we all can't be perfect can we??) The weather was decent - but I was starting to show concern, the fog was thick at times.
We then made our way south along the Connecticut River to Mount Sugarloaf Reservation in South Deerfield and the fog was lifting - the view is great! Very zen-like up top...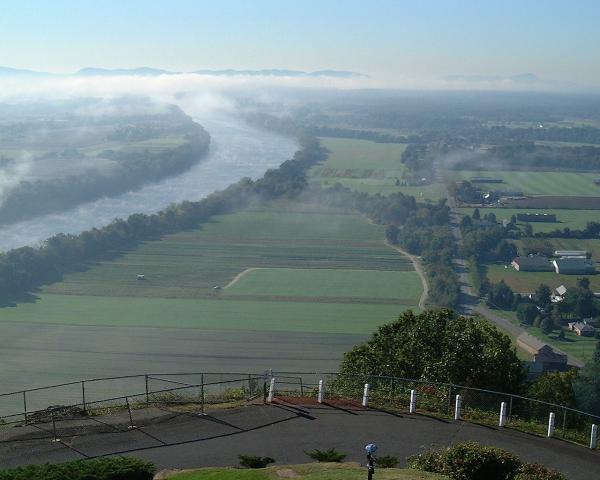 rode up to the top of Sugarloaf Mt.. in South Deerfield, MA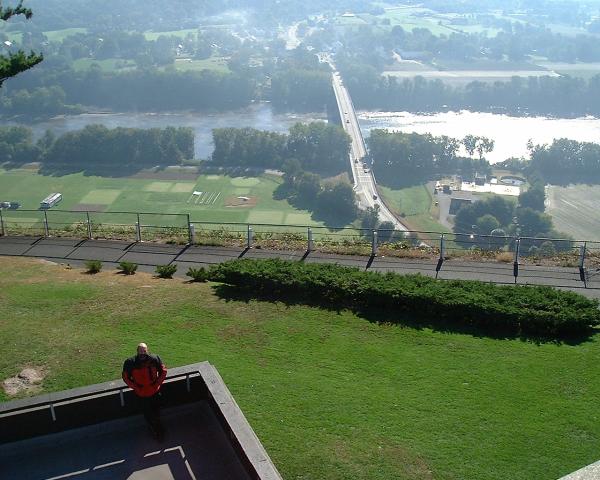 Click on Mike for a close up of him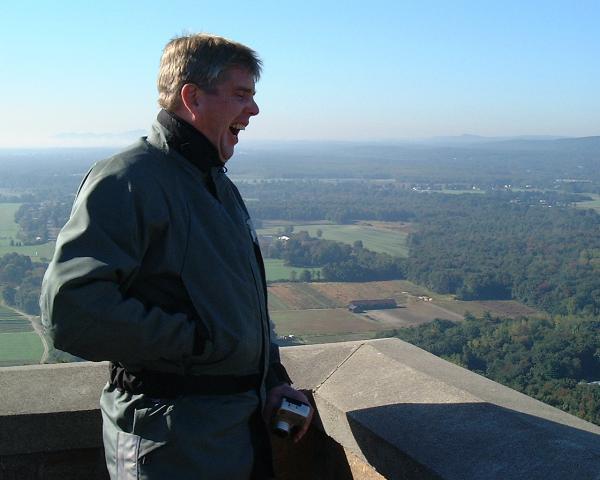 Here's Chris (not me..) Hi Chris! - Christopher rode up from the DC area. He left work friday night and did not stop riding until he reached my house Saturday morning! At this point I was worried if he was going to make it...he did.
Next we rode down the hill off to


Which by the way - has a Car Museum with motorcycles
This is where we joined up with folks who traveled from far distances or slept in (Darren)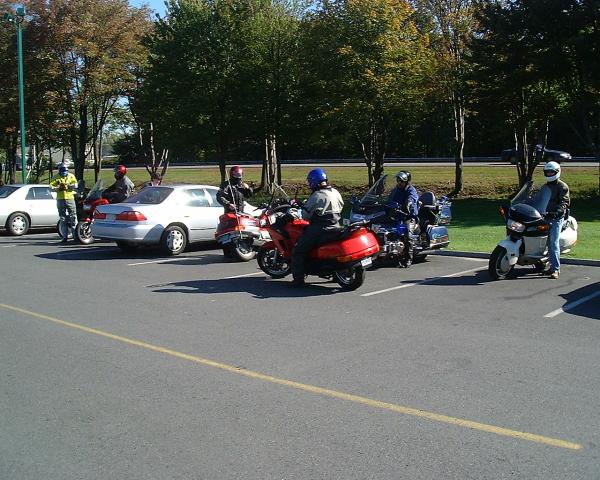 L to R - Dave S (yellow jacket), Chris R-W (red helmet), John Q , Christoffer C.(in front) Bill H on wing, and Darren S


Leaving from Yankee Candle around 10 am, getting ready to saddle up and head west. That would be John Q (in hiding), Bill H on the wing, me in front doing the glasses-on glasses-off trick, Darren S in the white helmet.